---
Captains, the 0.11 Update deploys on Thursday, April 15th at ~11AM PDT. This release includes some game fixes, base tech changes, and general balance changes. 
(Note: Downtime will last approx 30 mins. Please download the latest version in the Play Store; changes may take up to 48h before they're live. Thanks! ) 
---

Base Tech Tree Changes
Pirates, we've made some important changes to the Base Tech Tree.
Base Tech Tree is now balanced around combat at every level

Most Tech Tree Nodes have received up to 100% increase in power (some much more)

Bases will no longer gain health or damage per level automatically, this will now only come from the Base Tech Tree Nodes

Complex values such as Armor and Accuracy have been deprecated and are simply rolled into Base Health or Base Damage 

We have moved some nodes to different Tiers to allow for better evolution of gameplay

Values are now shown for each node in the Base Tech Tree (see below)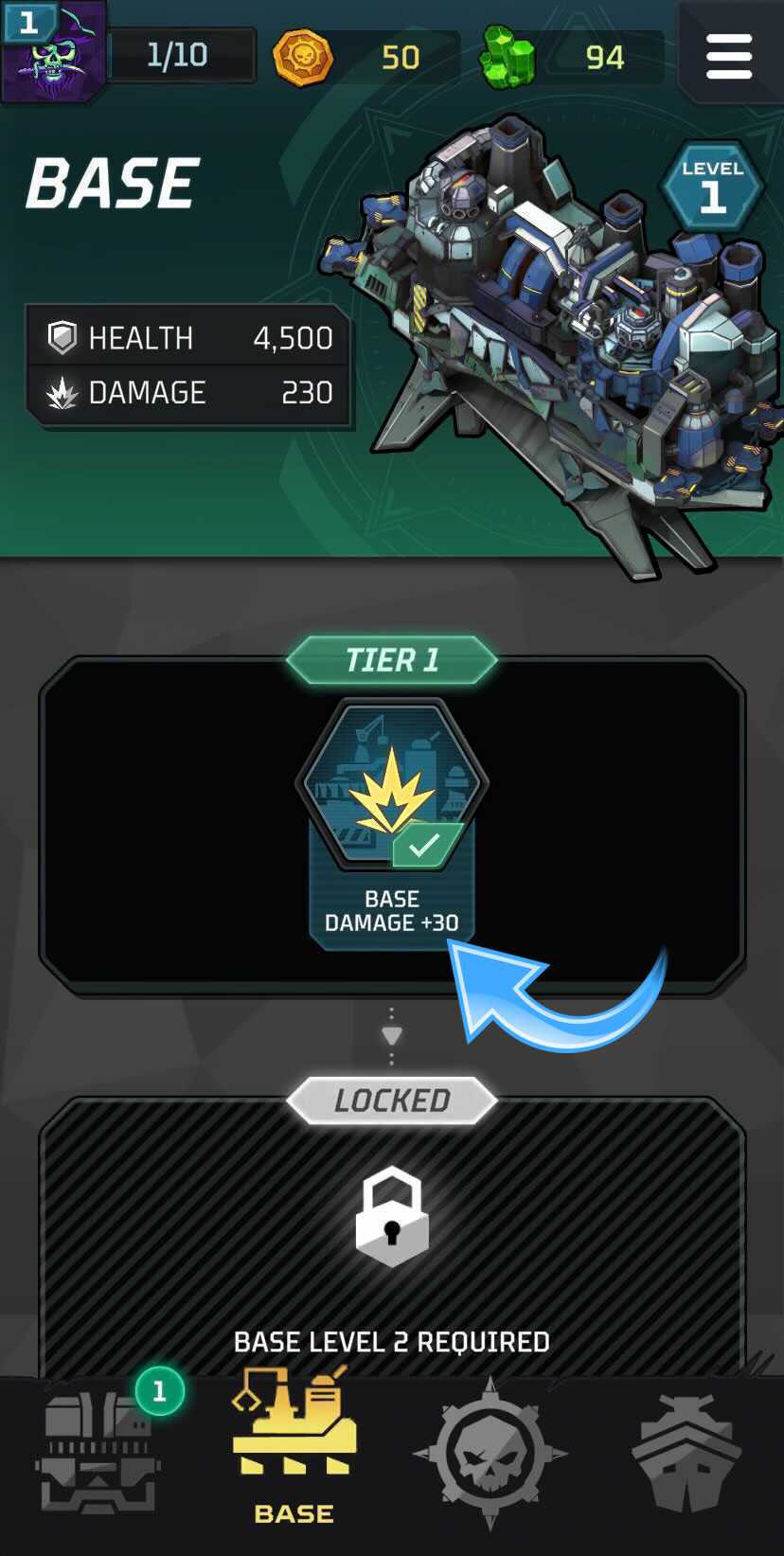 FREE RESPEC TOKEN
Keep an eye on your Inbox a few days after the release for a FREE Respec token. Once received, a button will appear on the Base Tech Tree page, allowing you to make changes to your Base Tech Tree. 
---

Balance/Game Changes
We've made a few changes to existing BPB content. Note that these changes impact ships/Heroes at all levels. 
Removed end of battle wrap up damage from all ships

Verdant – Base Boarding damage removed, collision damage reduced

Torpedo – Damage increased

Sweeper – Guns can hit both ships and base now, base damage on guns reduced to 50% damage

Scarab – Collision damage reduced and boarding damage for both base and ship lowered

Rearguard – Boarding damage and collision damage lowered

Bruiser – Guns can no longer hit bases(in line with its stats)

Fleming – Slight increase to power cost
---

Bug Fixes
[PERFORMANCE] Combat performance improvements 
[PERFORMANCE] Improved framerate during chest unboxing
[GENERAL] Various game and visual improvements to keep things running smoothly 
[HERO POWER] Fixed a bug with Wynn's Hero Power
[SHIPS] Fixed sprint bonuses for the Hammerhead, Sawtooth, and Ironside
---